Cryptocurrency Fraud
,
Cybercrime
,
Fraud Management & Cybercrime
Mt. Gox Was the First Big Exchange Collapse. I Had a Front-Row Seat.

Jeremy Kirk
(jeremy_kirk)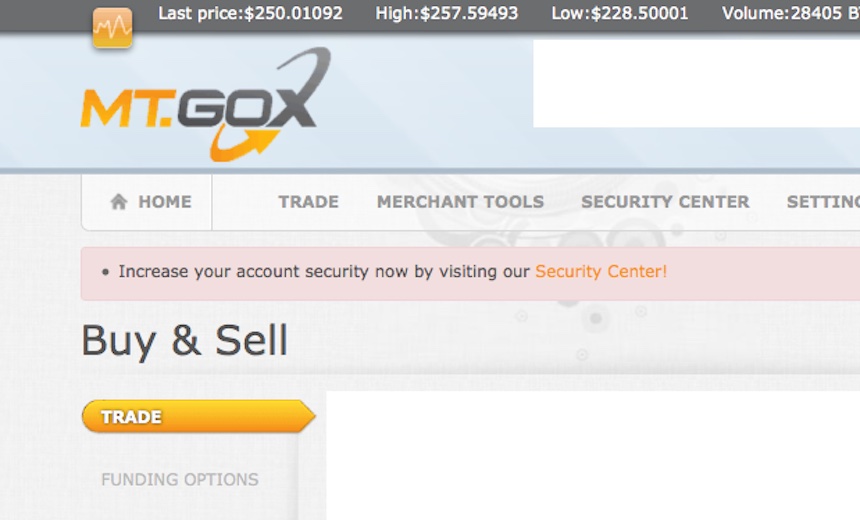 After the collapse of the FTX cryptocurrency exchange, I received a small post card from Japan (see 'Unauthorized Transactions' Lead to Missing Funds at FTX).

The sender was Mt. Gox. A decade ago, I bought a bitcoin for $12. I was intrigued. The blockchain and bitcoin's shadowy architect, Satoshi Nakamoto, were fascinating. It felt mysterious, somewhat rebellious and was a technological marvel. I bought more. I was interested in how trading worked.

Unlike the unconventional story of Mt. Gox, there may be no reimbursement for those who lost funds ever at FTX. Be careful. 
Mt. Gox, the cryptocurrency exchange in Tokyo, was king. It felt wild and exciting: Buying private keys for cash wired to Japan, which are then sent by open-source software. At one time, I had 300 bitcoins.
See Also: Live Webinar | How To Meet Your Zero Trust Goals Through Advanced Endpoint Strategies
I had no expectation of making money. The fact I did was purely by accident. I just wanted to learn how bitcoin worked. The best way to do that was by trading, seeing how confirmations worked and experimenting. In 2013, the value shot up. My wife and I were expecting. Bitcoin continued to rise and I realised, "Whoa, people are actually buying this. Crazy."
But anyone who's seriously looked at bitcoin and cryptocurrency know it's impractical and difficult to secure. As a transactional system, bitcoin is slow. And where to store it? Hold it on your own computer? What if the hard drive crashes? What if you forget your password? Hold it at an exchange? That's where my bitcoins were in February 2014. On Mt. Gox.
Mt. Gox: A Lost Lottery Ticket
Then, Mt. Gox crashed and burned. A security flaw allowed hackers over three years to slowly steal bitcoins: 850K bitcoins worth $460 million. It was the biggest bank robbery, ever. Mt. Gox entered administration.
I had 13 bitcoins at Mt. Gox at the time, worth about US$540 each. It was pure profit. A week before, I planned to sell the bitcoins for cash. We needed baby things, a clothes dryer. Then Gox collapsed. I felt dumb. I wasn't hurt as bad as others. But the money would have helped.
A month later, Mt. Gox found 200,000 missing bitcoins in a cold wallet. There was hope. Over the years, the value of those bitcoins rose tremendously. The bankruptcy case became one of the strangest ever, one in which the remaining assets of a collapsed business actually increased in value.
After many years, Japan's courts worked out an unprecedented and complicated deal: Creditors would get cash, bitcoin or a mix of both. I'll get a couple of bitcoins and some cash. It's like finding a lottery ticket from years ago in the couch cushions.
Our nine-month-old baby is now 9 years old, and we had another one as well. Instead of baby things to buy, now there are kid things. Will I sell both of the bitcoins? Well. Maybe just one. The point of my tale is tale is that cryptocurrency is impractical, risky and as FTX shows, the cycle of steep loss continues.
And unlike the unconventional story of Mt. Gox, there may be no reimbursement for those who lost funds ever. Be careful.