A new crypto scam offering Bitcoin for free is being advertised on scam websites offering Ethereum for free.
A new crypto scam has just found by an independent security researcher that goes with the name Frost on Twitter.
It offers free Bitcoin worth of $5-30 per day, simply by running the so-called Bitcoin Collector program, but in reality, when it's clicked, it will only install ransomware or password-stealing Trojans to the victim's device.
The scam program can be seen advertised on scam websites that offer 3 ETH to those who successfully refer 1,000 new visitors, such as ethmoney.club.
Clicking on the above "Earn 15$-45$day in BTC for FREE and automatically" ads will bring visitors to another page that contains a link to download the Bitcoin Collector program, which also provides a VirusTotal link, probably to show the link's "security" to enhance its reliability to convince the prospect victims more.
TL;DR it will download a Trojan-contained file, which will infect the computer upon installment and launch a malware payload automatically.
In an earlier version, the payload was actually a HiddenTear ransomware named "Marozka Tear Ransomware", which showed the below message when run.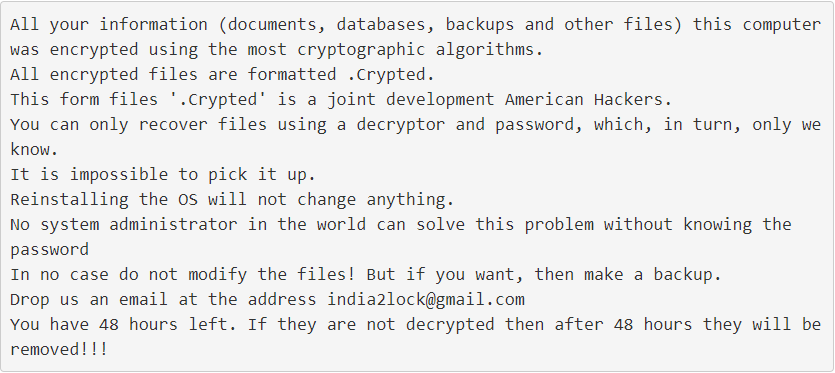 According to BleepingComputer team, the latter version is more dangerous as the Trojan contained inside is capable of stealing login credentials of visited sites, take screenshots, retrieve browser history, steal files from the infected computer, and even steal cryptocurrency wallets.
Mind what your click is still and probably will always be the best advice to all crypto investors out there. Especially when the crypto market is pumping hard, like now.
Follow Chepicap now on Twitter, YouTube, Telegram and Facebook!
Chepicap is now LIVE in Blockfolio! This is how you receive our latest news in your portfolio tracker!