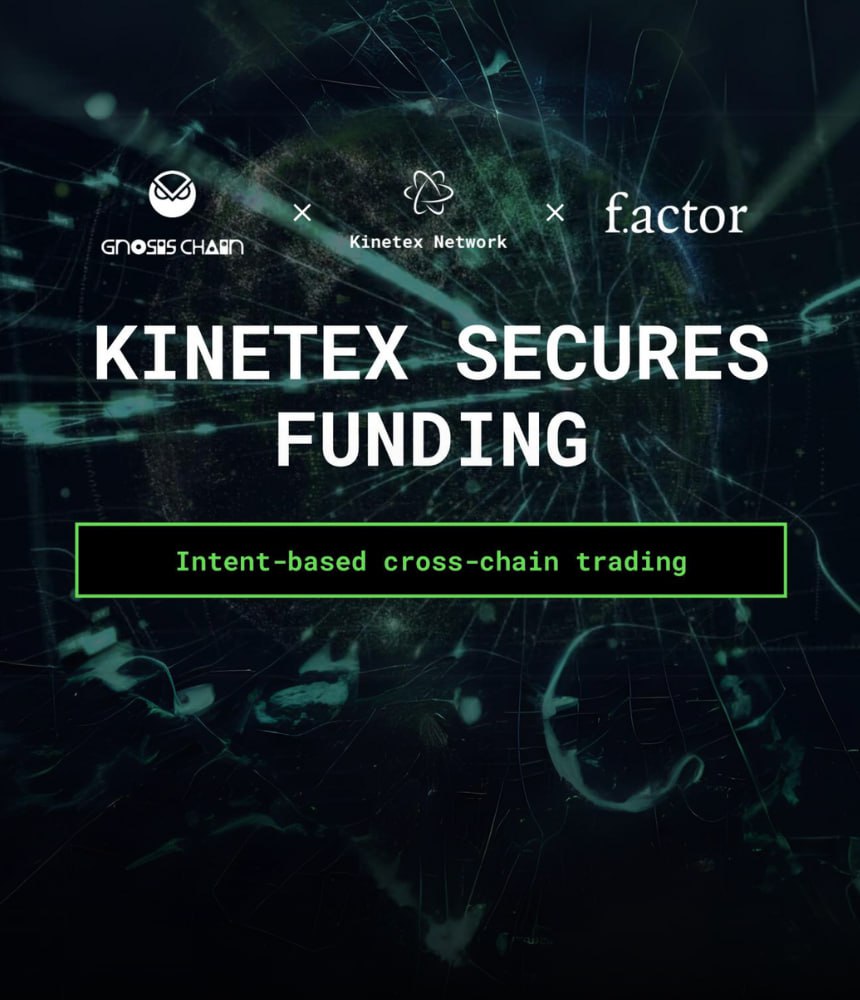 Table of Contents
Earlier this year, in the angel round, Kinetex raised funds from 8 angels, including Sergey Kunz, Anton Bukov, and Mikhail Melnik from 1inch, and this strategic round, led by Gnosis Chain and Factor, is a new important step that will help Kinetex to introduce their innovations to the market. This new partnership will enable the team to perfect its cross-chain trading approach by incorporating zero-knowledge (Zk) technology. By doing so, Kinetex aims to contribute towards building a DeFi future that is truly decentralized, inclusive, efficient, and accessible for all. 
"Kinetex is on the verge of revolutionizing the understanding of cross-chain," says Tigran Bolshoi, co-founder of Kinetex. "We are the first decentralized intent-based protocol where security is ensured by ZKP (zero-knowledge proofs). Our mission is to create an instant cross-chain swap with the ability to swap Bitcoin in a single transaction, without the need to use wrapped tokens or trust centralized validators."
Kinetex Innovations
Kinetex is finishing testing the Flash Trade mode and plans to launch it soon. This mode will implement Kinetex's new resolving-based approach to cross-chain. This approach is based on a decentralized network of professional resolvers (market makers) who will compete to fill user orders, taking all the responsibility and risks that come with completing transactions. In this solution, resolvers provide guaranteed rates, pay for gas, execute orders in one transaction, and check prices across CeFi and DeFi, thus solving many issues present in cross-chain today, including price slippages, MEV attacks, high gas costs, long wait times, and more. The whole process will be performed automatically, looking as straightforward as a regular swap on any centralized exchange.
Bolshoi explains:
"Kinetex reflects our aspiration to create superior solutions that enable people to use DeFi services easily and efficiently worldwide. We have started this journey to empower crypto users, and we want to make sure that Kinetex continues to be as open to the crypto community as possible, providing opportunities for users and market makers alike." 
About Kinetex
Disclaimer: This article is provided for informational purposes only. It is not offered or intended to be used as legal, tax, investment, financial, or other advice.