Cover image via vk.com
Disclaimer: The opinion expressed here is not investment advice – it is provided for informational purposes only. It does not necessarily reflect the opinion of U.Today. Every investment and all trading involves risk, so you should always perform your own research prior to making decisions. We do not recommend investing money you cannot afford to lose.
Ethereum has not been in its best shape recently. Since the collapse from the all-time high of early 2018, when ETH price touched the level of $1,300, it faced congestion from CryptoKitties, while the price kept going down, then it 'gave birth' to its major rivals – Tron and EOS.
Not long ago, it was reported that Ethereum intends to stop financing some of its dev teams next year over lack of funds.
However, recently the much-anticipated hard fork Istanbul took place and now Vitalik Buterin has voiced a plan of switching the network to Ethereum 2.0 without much pain. Now, one of crypto traders on Twitter has assumed that in the course of the next bull run Ethereum is going to hit the jaw-dropping price of $10,000.
'It's going to hit $10,000': crypto trader
A crypto trader @BTC_Macro seems ultra-bullish on the second biggest coin by market capital and claims that regardless of the market's attitude to Ethereum, it will go through the roof when the next bull run starts and will hit $10,000 (the close target for Bitcoin at the moment).
You can hate Ethereum as much as you want, but it's going to $10k during the next bull run.

— Bitcoin Macro (@BTC_Macro) December 25, 2019
At the moment, the Ethereum community is looking forward to another major upgrade on the chain after the recently implemented Istanbul – Ethereum 2.0.
Many believe that it is going to improve the performance of the ETH blockchain to a great extent and hope that it will give the ETH price bullish momentum.
The financial agency Weiss Ratings gives it to Vitalik Buterin for his recent suggestion regarding data migration to Ethereum 2.0 but says that the technical details still need to be sorted out.
Vitalik Buterin suggested a faster way to migrate data to #ETH 2.0, meaning the long-awaited upgrade may come sooner than expected. The idea of making the ETH 1.0 a shard in the ETH 2.0 system is beautifully simple. The technical details will still need to be sorted out though.

— Weiss Crypto Ratings (@WeissCrypto) December 24, 2019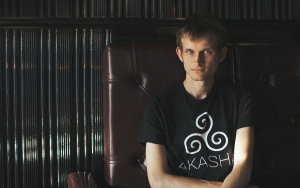 Ethereum Vs Cardano, Cardano Vs EOS
Jason Appleton, the founder of Crows Nest Ex, has taken to his Twitter page to express a hope that early next year the best Ethereum-based dapps will migrate to the Cardano (ADA) blockchain and this would make the ADA price skyrocket.
I believe all of the best #ETH #Dapps will copy over or transition entirely to #ada when is complete early 2020 which will send Cardanos growth higher than ever before. Those who slept on the project will #cry. Bear market is for accumulation.

— Jason Appleton (Crypto Crow) (@jasonappleton) December 23, 2019
Previously, the Weiss Ratings agency several time praised Cardano over its rival blockchains, saying that it is one of the most undervalued chains on the market. It has also downgraded the tech score of EOS twice this year for lack of decentralization, saying that Cardano is 'vastly superior' to EOS.