Here's what you need to know on Monday
Markets:
The BTC/USD is currently trading at $7,540 (+5.4% on a day-to-day basis). The coin has been recovering since Sunday. During early Asian hours, the first digital coin tested area above $7,600.
The ETH/USD pair is currently trading at $132.80 (+3.2% on a day-to-day basis). The Ethereum hit $135.29 during early Asian hours before retreating to the Sunday's range below $133.00.
XRP/USD settled below $0.2000 after an unsuccessful attempt to clear the resistance. At the time of writing, the coin is trading at $0.1960, up 1.4% since this time on Sunday.
Among the 100 most important cryptocurrencies, the best of the day are Centrality (CENNZ) $0.1201 (+8.5%), EDUCare (EKT) $0.0674 (+8.14%) and Crypto.com Coin (CRO) $0.0369 (+7.9%). The day's losers are Matic Network (MATIC) $0.0157 (-18.5%), THETA (THETA) $0.0958 (-7.5%), ABBC Coin (ABBC) $0.1567 (-7.4%).
Chart of the day:
ETH/USD, 4-hour chart


Market:
According to the co-founder of the ICO platform, Coinlist, Andy Bromberg, Bitcoin halving has been already totally priced in. The event won't have a dramatic effect on the price of the first cryptocurrency, as it is widely expected. However, the expert believes that Bitcoin will continue growing due to other fundamental developments within the ecosystem.
Market analyst Tone Vays predicted that Bitcoin would hit $50,000 by 2023. Speaking to an industry media outlet Block TV, he added that $50,000 sounds more reasonable, that Tim Draper's expectation of $250,000 per bitcoin by the same year. Vays said that such forecasts were ridiculous and irresponsible, based on an attempt to attract attention.
Industry:
The Ethereum 2.0 coordinator, Danny Ryan, said that a comprehensive security audit of Ethereum 2.0 within Tase zero was scheduled in February 2020. He explained that the system would be tested for DoS-resistance, "resource misuse attacks that could lead to unintended forks/adversarial chains, network-related attacks, any attacks that impact funds, and more." Also, a new ETH 2 version will be released before the audit. According to Ryan, the new version will be focused on the integration of the new BLS standards into the core ETH 2 specifications.
One of the largest cryptocurrency exchanges Poloniex removed KYC (Know Your Customer) requirements for certain types of accounts. According to the official announcement, users can sign up and begin trading using only an email address and password. These costumers will have a Level 1 account with "unlimited trading, unlimited deposits, and $10,000 per day in withdrawals." Also, the accounts that have been frozen due to the lack of verification will be unblocked again.
Regulation:
The head of the European Central Bank Christin Lagarde said that Facebook might use its social media platforms to get a competitive advantage over other stablecoins operators. Responding to EU lawmakers, she admitted that stablecoins offer a lot of opportunities to make cross-border payments more efficient and increase financial inclusion; However, she also emphasized that the regulators should tackle the concerns related to potentially unfair competition.
Bitwise Asset Management does not lose hope to get the approval for Bitcoin ETF. The company forwarded a letter to the US Securities and Exchange Commission in an attempt to dispel the regulator's concerns about the manipulative nature of cryptocurrency markets. The company stated that Bitcoin, on the contrary, is remarkably resistant to manipulating as its price is generated by free markets. Meanwhile, traditional markets rely on coordinated pricing, which may lead to incidents similar to the LIBOR scandal.
Quote of the day: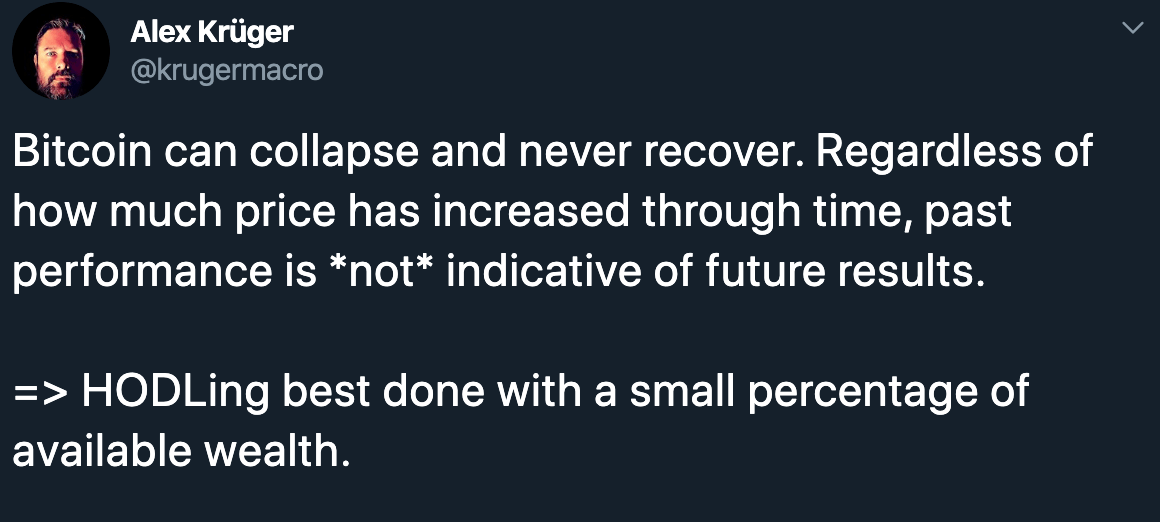 Get the 5 most predictable currency pairs