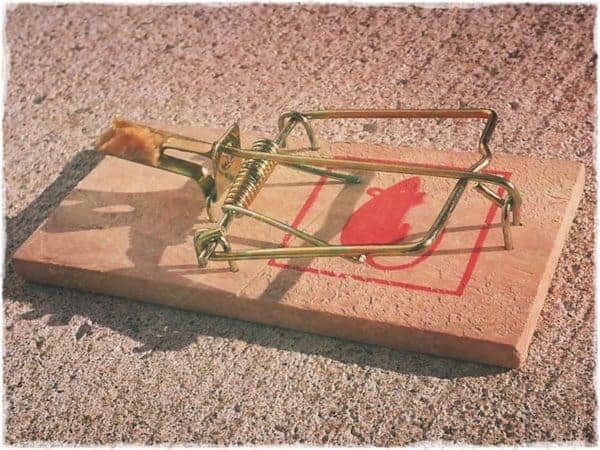 A crypto scam featuring the image of the Sheikh Mohamed bin Zayed, Crown Prince of Abu Dhabi, has been circulating on Facebook and may have conned thousands of people, local news outlet The National reports:
"The fake news story scattered legitimate information, including factual details of a huge stimulus plan devised by Sheikh Mohamed, alongside fabricated information in an effort to convince readers the scheme was legitimate."
The 'sponsored' post delivered across Facebook user feeds featured a faked screenshot of 'news report' from 'Business Middle East' and a fake quote from the Sheikh claiming the scheme was, "my way of giving back to the people."
It also included fake 'reviews' from people across the UAE.
In return for an initial investment of Dh1,000 (about $250) the sponsored post promised to make participants "rich in seven days," if they signed up at "Bitcoin Loophole," a purported platform for trading Bitcoins.
The post also claimed that scheme members, "generally make a minimum of $13,000 every single day." It was shared 5000 times and had 8000 comments, many of which contained personal information.
Facebook reportedly removed the post after being contacted by The National.
According to the outlet, Martin Lewis, a British consumer finance journalist, once sued Facebook claiming the company had allowed his image to be used to defraud the public.
As part of the settlement, Facebook agreed to donate £3m (Dh14m) and establish an anti-fraud project and, "launch a UK-specific one-click reporting tool."
Dutch billionaire and media tycoon John De Mol is currently suing Facebook for allowing his image to be used without permission to promote cryptocurrencies and for not removing the images and ads quickly enough.
The Abu Dhabi Media Office has issued a statement warning the public to be careful, especially when sending money across the Internet:
"It is strongly advised that people check the authenticity of campaigns asking for pledges or donations in case of fraud, particularly online and on social media."
According to the office, "Authorised communications for Abu Dhabi, its leaders and its government are (only) shared through ADMO channels @admediaoffice and mediaoffice.abudhabi."