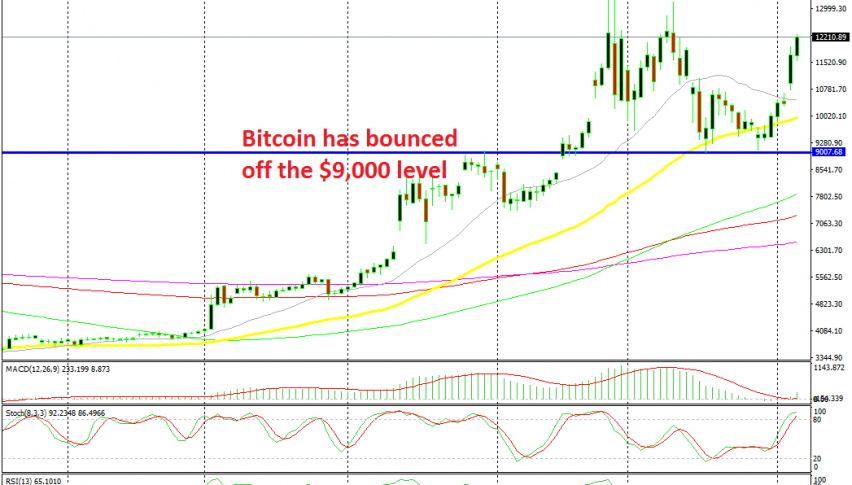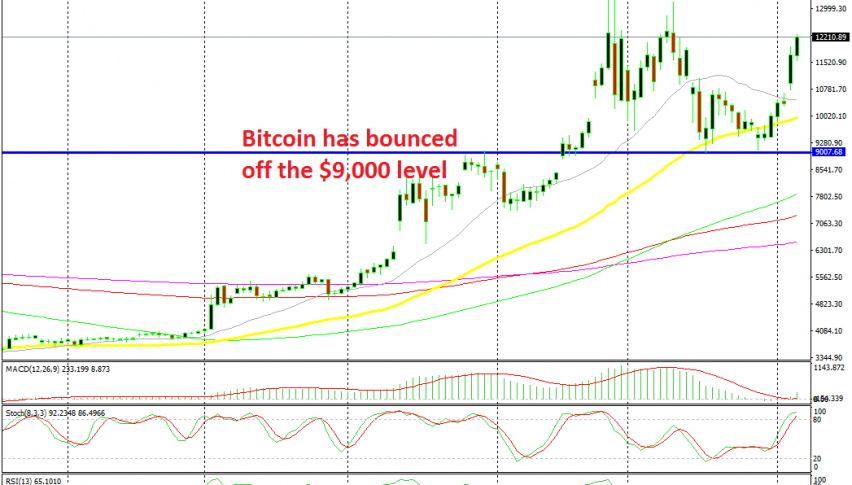 The buyers are back in control now
BITCOIN has been really bullish during Q2 of this year, after consolidating in Q1, which followed a year long bearish trend in 2018. Cryptocurrencies are quite trendy and the price action of the last few years show that. The buyers pushed above the $10,000 level without any resistance in June, but in July Bitcoin pulled back lower, which was overdue after the strong bullish trend.
The price found support at the 50 SMA (yellow) on the daily chart in the first attempt and bounced off of it, but the sellers returned again and by the end of last month, they broke below the 50 SMA. But, they couldn't push below the previous low of the same month at $9,000, which was also the high back in May.
The price formed two doji candlesticks above that area, which are reversing signals after the pullback. The price turned higher last week after those candlesticks but it was holding on below the 20 daily SMA (grey).
This week, we see a bullish gap in Bitcoin, followed by a strong bullish candlestick yesterday, so it seems like the uptrend is back in place and the buyers are in control. Now the $9,000 level has turned into a strong support area where we can look to go long on Bitcoin if we see another pullback down there.
About the author

Skerdian Meta

//
Lead Analyst

Skerdian Meta Lead Analyst.
Skerdian is a professional Forex trader and a market analyst. He has been actively engaged in market analysis for the past 11 years. Before becoming our head analyst, Skerdian served as a trader and market analyst in Saxo Bank's local branch, Aksioner. Skerdian specialized in experimenting with developing models and hands-on trading. Skerdian has a masters degree in finance and investment.